Smells Like Burnt Rubber's intuitive gameplay does not require players to study extensive controls. Jump into action straight away! The game features full controller support.
Spend the weekend crashing into each other. Forget the world around you. Neglect your loved ones. You will never use your own car again - sell it AND BUY THIS GAME (twice)!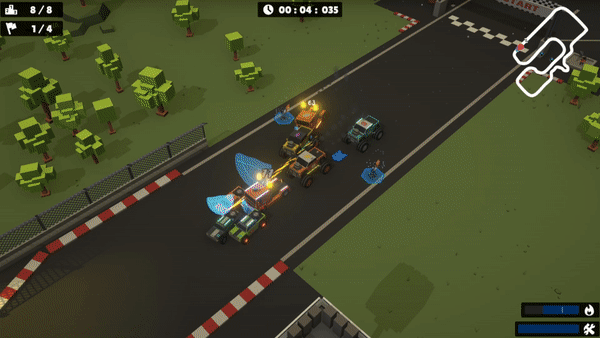 Online Multiplayer
Participate in online races against other players all around the globe. You can also play with a local group and have a friend join in via online co-op.
Up to 4-Player Splitscreen
Race against your friends in a couch co-op session via split screen, whether it is just for a few races or the full Grand Prix experience. Rear end your friends and watch them explode, while you are cruising towards the finish line.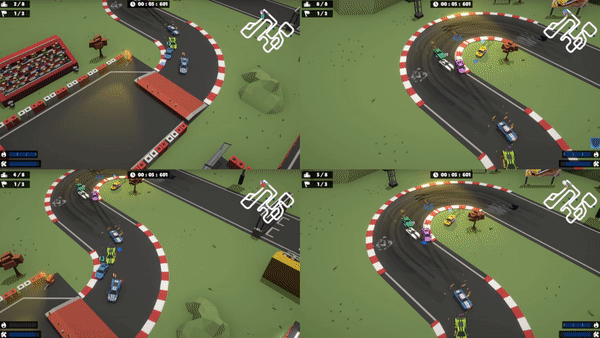 Tracks
Race on concrete tracks with sports cars. Use your monster truck to push other drivers into the crash barrier on mud tracks. But beware! Some tracks might have a surprise for you. So better watch out for the trains.

Vehicle Groups
Choosing a different vehicle group for the track will reshuffle the cards. It completely changes how you corner and seek collisions with others. You will need to adopt your strategy accordingly to win.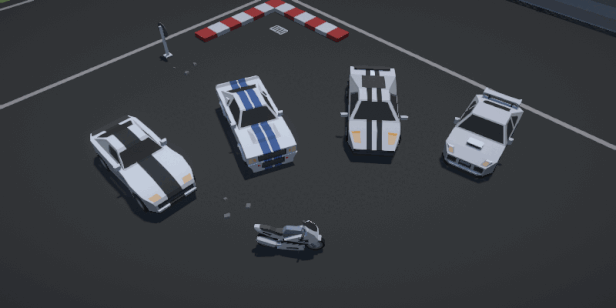 Player Customization and Vehicle Tuning
Dress up your avatar in different suits of various colors. Further customization options include player icons and flags. Create an image your friends (or enemies) will learn to fear.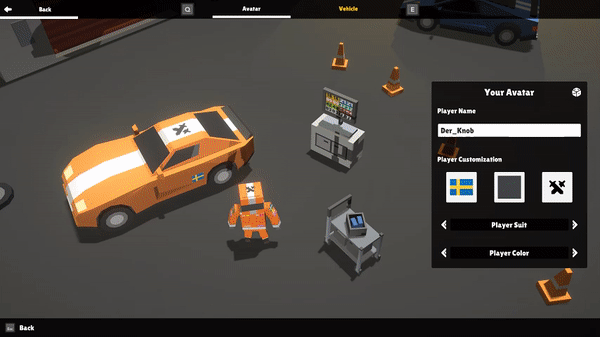 While playing, you will gain fame which will unlock new tuning parts. Getting you new tires to change the grip on different surfaces or adding chip tuning to your bike.
You can also opt to customize your vehicles even further with colorful under body lighting.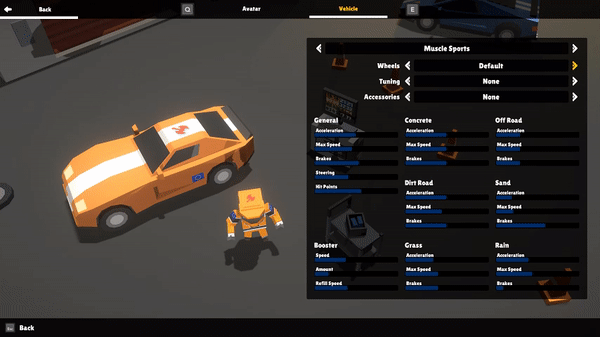 Release Date
August 25. 2023
Check it out on

Features
Arcade Racing 4-Player Splitscreen Online Multiplayer Full Controller Support Grand Prix Vehicle Tuning
Press Kit
Press Kit for Smells Like Burnt Rubber

Merch
Wallpaper Desktop
Wallpaper Smartphone

Languages
English
German
Spanish
French
Italian
Japanese
Korean
Chinese
Soundtrack
I'm very proud to feature various talented German newcomer bands on the game's soundtrack.
To even increase the list of roaring tracks for your next race, we also included titles from artists and bands which provide their work under Creative Common License.

Some of the Bands:
Spotify Playlist
Smells Like Burnt Rubber Soundtrack - playlist by der_knob | Spotify